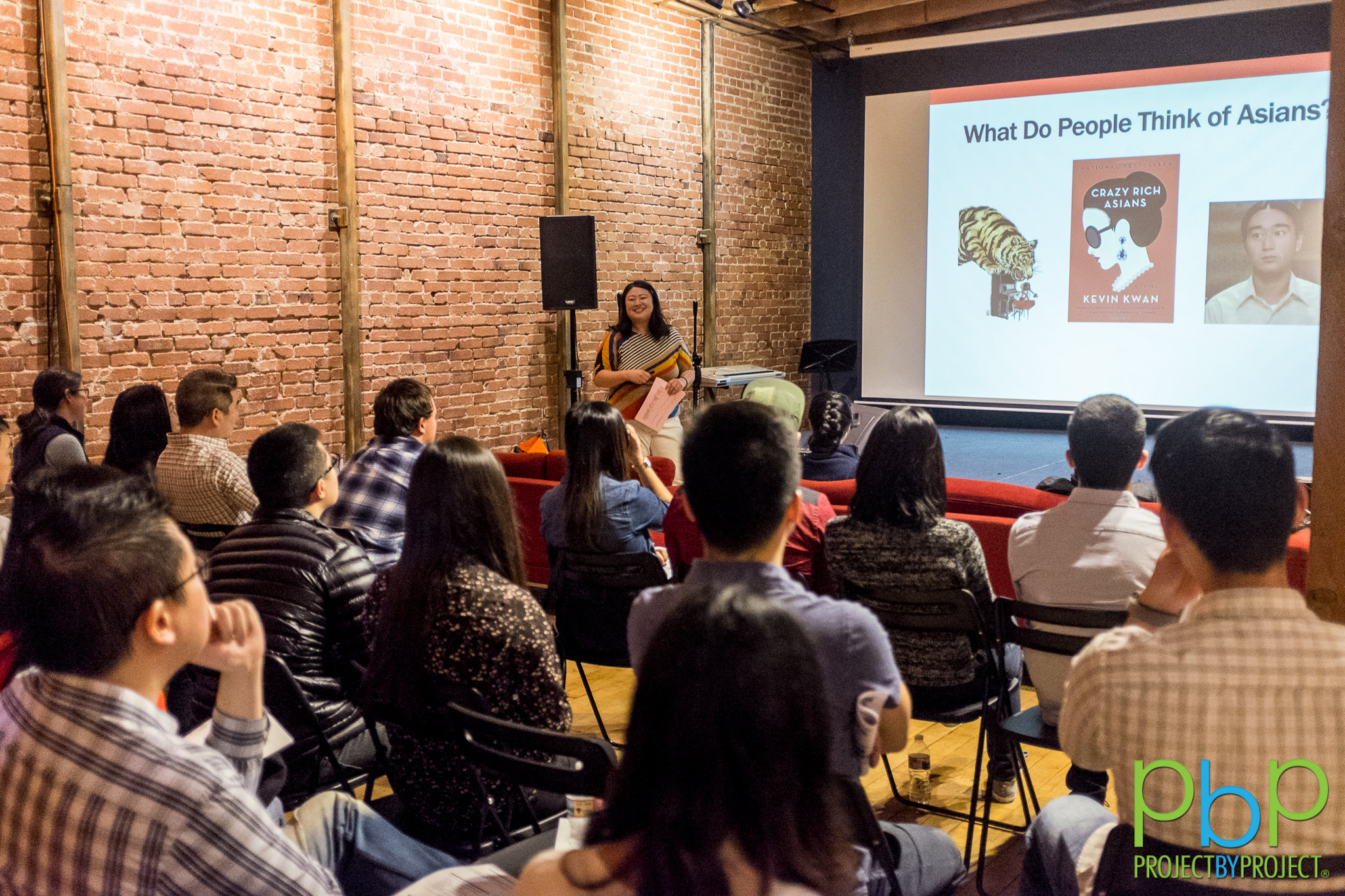 "... An Insidious Myth."
Stereotypes are often based on inaccurate generalizations, and for our community, the image of Model Minority has done more to levy sweeping, incorrect assumption to every ethnic groups under the umbrella term of Asian Americans.
This past weekend, the Los Angeles Chapter was excited to invite Christine Lee, the Development Manager of Asian Pacific Community Fund, to speak at our February chapter meeting. The illuminating presentation shared many sobering statistics about the state of the diverse ethnic groups still facing incredible challenges in health care, education, income equality, and mental health.
Our members were not only more informed but also more inspired to fight for the issue of immigration. Here are few startling statistics exploring the insidious myth of the Model Minority:
1 out of every 7 Asian immigrant is undocumented.
APIs are more likely to be uninsured in health than Blacks or Whites.
23% of Asian youth considered suicide, more than any other group.
64% of Asians are foreign-born, leading to a massive language barrier.
Want to attend future events from our speaker series? Talk to us at volunteer.la@projectbyproject.org or visit our recruitment page for more info.
Heard about CASES?
We are excited to share with you our newly launched pro-bono consulting initiative with our 2018 beneficiary partner as our first client!
CASES are the initials for Collaborations Accelerating Sustainable Engagements and Solutions. Over a 12-week project term, members of this dedicated task force will participate in a specific capacity-building project by undergoing a Leadership Training Curriculum focused on the AAPI community. Here is just a sneak peek of the learning opportunities as part of a CASES Project Team!
Hands-on, skills-based volunteering addressing important issues in our community.
Access to our Nonprofit Speaker Series bringing passionate leaders and industry experts.
Exposure to the best practices in nonprofit management, such as fundraising, digital marketing, and board service.
Develop new insights on how to accelerate impact and effect change with multidisciplinary skills-based training.
Click to learn more about CASES!
Missed Our Info Sessions?
No need to fret. We put our slides on our website for you!
We are always looking for passionate folks to strengthen our voice on the issue of immigration in many different ways. Shoot us an email to lean how you can volunteer!
Member Spotlight
The success of Project by Project thrives on the incredible wealth of experience and motivation that our members collectively bring to our chapter. Our humble passion ignites the joy of accomplishment that shines through our acts of volunteering.
Without the leadership from our members, the impact of our organization would not reach far and wide to empower our unified rise to the daring challenges that face the AAPI community!
As we dive into 2018, our chapter wants to share stories that drive our members to our organization. In the following newsletter, we will illuminate many of their accomplishments through a series called "Member of the Month."
Community Events
Think you can rise to the challenge of leading as a board member?
Asian Pacific Community Program is accepting application for its 6-month leadership development program that prepares you to serve as an effective board member of a nonprofit organization.
Participants will learn how to become a more engaging and impactful leader through a series of workshops cultivating the skills, knowledge, and networks for your success. This is open professionals at all levels of career levels.
Applications are now accepted, and due by Thursday, March 1st.
APEX Spring Mixer
Our friends at Asian Professional Exchange is hosting its first networking mixer of the year!
Trying to find new ways to meet people just like you? Come mingle with new and current APEX members while enjoying the vibrant atmosphere of the Arts District Brewery in Downtown LA. A portion of the proceeds will help support the Asian Youth Center, so reserve your spot here for the online pre-sale price!
When: Thursday, March 8, 6pm-9pm
Parking: street and parking lots nearby
Dress: business casual
Ticket Price: $10 online pre-sale, $15 at the door.
Support Project by Project®
Support us on Amazon Smile here! Thank you for your continual support for Project by Project programs and partners! If you would like to help our cause, please click the button below. Donate Now
Thank you to The Great Company for sponsoring GreatCo HQ as our 2018 meeting space. Find out more about The Great Company