Co-Founder & Board Member
Ms. Liliana Chen is a co-founder of Project by Project and the only member of the founding team to continuously serve through present day. She has held various position on the leadership team throughout her many years of volunteering with the organization including National President. Under her guardianship, PbP grew to three chapters nationwide (NYC, LA and SF), bolstered the PbP brand through marketing initiatives and expanded the organization's marquee gala event, "Plate by Plate." Ms. Chen graduated from New York University with a Bachelor degree in Broadcast Journalism and an Associate degree in Liberal Arts. She is a public relations executive currently working at The Swatch Group as P.R. Manager for the prestige watch brand, Breguet.
National President & Board Member
Mr. Nirendran Kathirithamby has volunteered with PbP since 2006 and now serves on the Board as a director, and on the National Steering Committee as the National President. He started his service to PbP as a general volunteer for events and then a member of the Restaurant Committee, before being appointed Director of Volunteer Management, all with the New York Chapter. Then furthering his commitment, in 2009 he was appointed as Legal Counsel for New York, and then eventually General Counsel, to become an integral part of the executive leadership in matters of strategic development and compliance. Mr. Kathirithamby graduated from the University of Rochester with a degree in Political Science and received his law degree from Brooklyn Law School in 2006. He currently works as the General Counsel and Chief Compliance Officer for Universa Investments L.P., a registered investment adviser based out of Miami, Florida.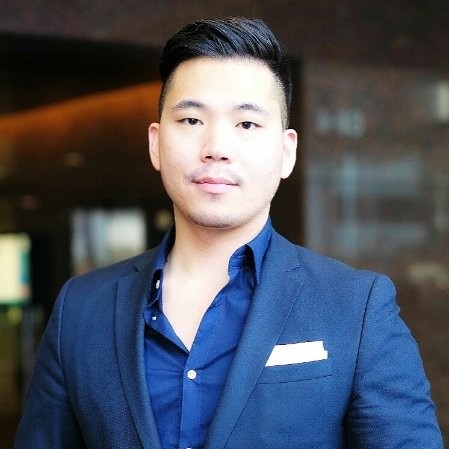 Board Member
Mr. JT Kim joined Project by Project in 2008 and has served as the Los Angeles chapter's Restaurant Relations Manager in 2009, Director of Fundraising in 2010, and as the chapter President from 2011 to 2012. He went on to serve as the National President of the organization from 2013 to 2016, during which time he helped architect PbP's refined focus on leadership development through innovative philanthropy. JT graduated from UCLA in 2005 with a dual Bachelor degree in Psychology and Asian American Studies. He is currently the Business Development Manager of VAT IT, responsible for the West Region business operations of the global financial technology firm.
NATIONAL STEERING COMMITTEE
Director of Operations
Since joining in 2011, Ray has played an integral roles in growing Project by Project (PbP) to reach new heights. Presently Director of Operations (National), through his previous roles as Director of Operations and Volunteer Manager in Los Angeles, he has proven the ability to take his skill sets, talents and project management skills to improve processes, efficiency and accountability for the entire organization.Community service is what originally attracted Ray to PbP but it is the great leaders and friends he has made throughout the organization that fuel his passion for PbP's ideals and goals. Recognizing the various issues affecting the Asian-American community and working with driven professionals inspire him each year that together we can make change in our communities. Ray graduated from UC Riverside with a double major in Psychology and Ethnic Studies with an asian concentration. He is a System Engineer focusing on IT Security for a litigation support firm. Outside of PbP, his hobbies and interests include spending time with his wife Theresa and two children, watching movies (especially superhero genre), the Lakers, the Patriots, finding new restaurants\eateries, morning hikes and various adventures.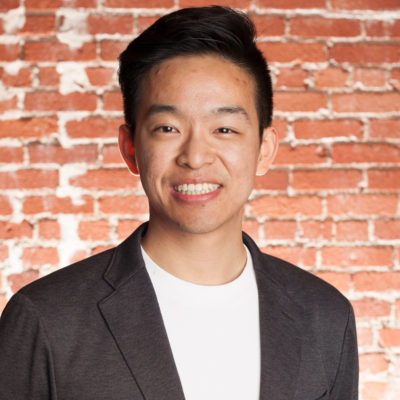 National Treasurer
Mr. Alek Tan has volunteered with Project by Project (PbP) since 2013 and now serves as the National Treasurer on the National Steering Committee reporting to the Board. He started volunteering with PbP as a Sales Manager on the Fundraising Team and then a Fundraising Director before taking on the Finance Director role with the Los Angeles Chapter. Mr. Tan graduated from the University of California, San Diego (UCSD) with a degree in Economics focusing in business. He currently works as the CEO and Co-Founder of InnoDT Inc. in Pasadena, CA.
Director of Leadership Development
Patrick is entering his third year with Project by Project - Los Angeles and his second year as the Director of Volunteer Management. He completed his undergrad studies at UC Berkeley and his PhD at the UCLA David Geffen School of Medicine this past year. Currently, he is a Clinical Research Coordinator for Science 37, working on helping accelerate clinical trails and make them more patient-centric. Patrick is a native of Los Angeles and enjoys seeing how fast the city has evolved (and continues to evolve) over the past several years. He is looking forward to helping develop future leaders of the Los Angeles API community during Project by Project's 20th anniversary.
Legal Counsel - NY
Katherine P. Lee is an experienced attorney who is dedicated to aggressively representing the interests and rights of her clients, which have ranged from individuals and families to non-profits and Fortune 50 companies. She has effectively negotiated settlements, thereby saving her clients the additional costs of litigation, but also has been through arbitration and trial when necessary to resolve matters with her clients' ultimate objectives in mind.She is proficient and professional in the courtroom as well as compassionate and caring towards her clients, including those unfamiliar with the legal process. She takes the time to listen and respond to their questions and concerns. For those more familiar with the legal process or busy with their own business affairs, she similarly provides case updates in an efficient and timely manner.She currently serves as legal counsel for Project by Project.
Legal Counsel - LA
Tuyet joined Project by Project in 2014 as a member of the Events Production team, and currently serves as the LA Chapter's Director of Events.After years of litigating high-stakes labor and employment law cases in Downtown LA, Tuyet accepted an in-house counsel position with the US Postal Service just a few blocks from her home. Having escaped the torture of billable hours and with the years of commuting karma paying off, Tuyet found herself with an extraordinary amount of free time. A renewed desire to give back to the community and an impressive Plate by Plate experience led her to Project by Project.Tuyet's hobbies include baking, performing with other nerdy attorney musicians in the LA Lawyers Philharmonic, exploring LA's dining scene, and, as she abhors selfies, documenting her travels with #roamingHK
Plate by Plate Chair
Jennifer Lee hails from New York, where she works as a Style Director and Luxury Editor. She has worked with such brands as Google, Sonos, The Ritz Carlton, and Viceroy hotels. Her reports on luxury can be found on Forbes.com, where she covers fashion, lifestyle, and travel.
Legal Counsel - SF
Tim currently works as a civil litigation and workers compensation defense attorney in Oakland, California. As he grew and learned from his mentors, he developed an appreciation for how the members of the Asian American community supported and provided for one another. Seeing his elders strive to be strong role models inspired him to contribute to the Asian American community as well. This led him to Project by Project in 2018 where he currently serves as the SF Chapter's Legal Counsel. His hobbies and interests include the San Jose Sharks, mixed martial arts, and playing with his pit-mix Hazel.